Dentist Office in Ashburn, VA | Lux Dental Center
Our Cozy, Modern
Dental Office in Ashburn, VA
Your dental care isn't just about our team providing you with a service. It's about the atmosphere, amenities, and convenience. At Lux Dental Center, we hope to balance all four of these factors. With our state-of-the-art facility and abundance of patient conveniences, we're equipped to care for every member of your family. Come in and see what sets us apart!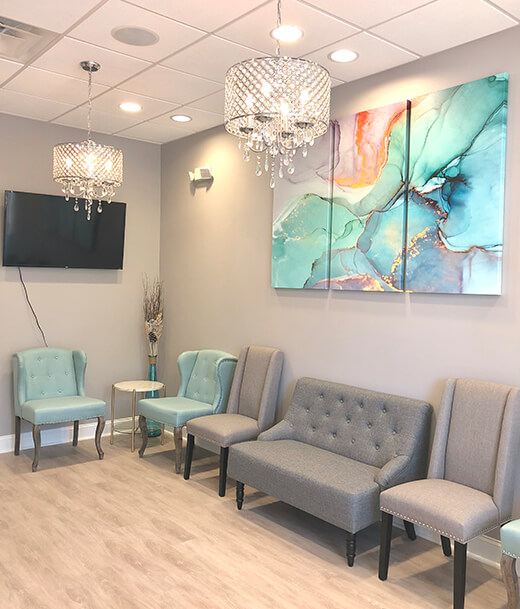 Modernized Treatments
The best dental care stems from an expert team with access to the most up-to-date resources. We incorporate advanced technology into our treatments to provide you with next-level care. Our team uses an intraoral camera to keep you involved in the process and give you a dentist's view of your mouth.
We also utilize Isolite® mouthpieces to keep your mouth open for enhanced visibility while we work. When planning your treatments, we use advanced digital X-rays to view the most detailed, accurate images of your teeth and jawbone. Each piece of technology increases our efficiency and enhances your comfort.backlinkboss.com
Kid-Friendly Care
We love caring for smaller smiles, too! We understand that fitting your kiddo's dentist appointments into your busy schedule can be challenging. That's why we offer convenient early morning, late evening, and weekend appointments. We also offer family block scheduling so you can get every family member's appointment taken care of at the same time.
Sedation Options
If you struggle with dental anxiety, we offer a few types of sedation options to keep you calm and relaxed throughout treatment. Our most gentle form of sedation is nitrous oxide (laughing gas). It is administered through a small nose piece that releases a sweet-smelling gas and puts you at ease while you breathe it in. Once treatment is complete, you can reverse its effects by simply breathing fresh air for a short period of time.
The other method of sedation we offer is oral conscious sedation. With this method, you'll be given a prescribed pill to take close to your appointment time that will calm your nerves and make treatment less stressful. Each of these methods is subtle enough that you can return to normal activity immediately following your appointment.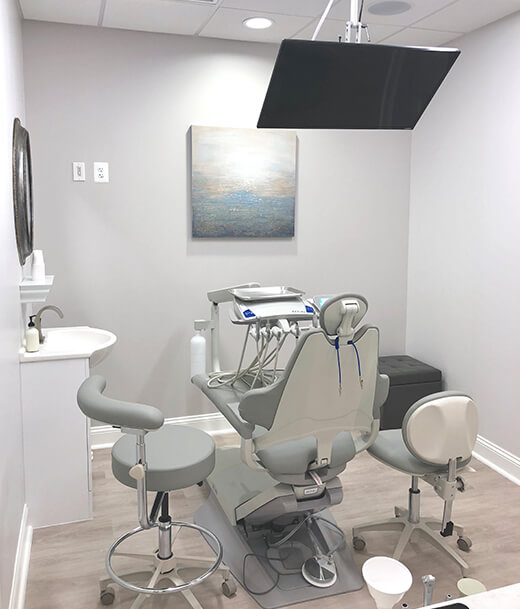 Luxurious Amenities
From the moment you enter our office, we want you to feel welcome and at home. To create that environment, we've stocked our office with blankets, pillows, and televisions in our private treatment rooms. We also provide complimentary access to Hulu and Netflix so you can get comfy and watch your favorite shows while we take care of your smile.
If you're looking for that spa-like atmosphere, we also provide candles and soothing aromatherapy to help you relax and unwind. Don't worry, we didn't forget about our smaller patients. We have a play area complete with books, toys, and prizes for them, too!